Chronic pain
It's never too late to re-wire your
nervous system
Apply the science of bioplasticity to your daily recovery
Chronic pain
It's never too late to re-wire your nervous system
Apply the science of bioplasticity to your daily recovery
What is Brain Changer?
Retrain your nervous system and get back to doing the things you love. Brain Changer is a set of tools that will help you put pain science into practice. Use the tools via your phone, tablet and computer with our App. Not into computers? You can still use key parts of the program with our set of physical card decks.
The Brain Changer tools:
Graded exposure Give yourself the space to recover by not overdoing or underdoing daily activity with the Brain Changer Activity Cards.
Safety signaling Start rewiring your nervous system for comfort by building small, frequent positive experiences into your day via the Brain Changer Safety Cards.
Danger identification Identify the triggers for your chronic pain – some of them will probably surprise you – and start diffusing them with our Scoring System.
Scoring system Avoid flare ups! Also get more value out of your medical appointments when you bring your Brain Changer Data to the table.
Brain Science Bites We'll keep you motivated each day with a small bite of brain science and a prompt to apply it in your day
Progress reports See your recovery in action
Online Training Module  The science behind Brain Changer explained in a fun, interactive online module that you can work through at your own pace (it takes about one hour to complete).
Physical set of Brain Changer Card Decks
The Brain Changer program gives you the scaffold and structure to apply the science behind:
The Brain Changer tools are designed to be used as a daily program for at least 12 weeks.  This is because plastic change only happens with lots of repetitions.
Get more value out of your medical appointments by bringing your Brain Changer data to the table.  We'll also keep you motivated each day with a Brain Science Bite and access to the closed Brain Changer Facebook group.
Brain Changer has been developed by Tina McIntosh, a Canberra based chronic pain sufferer who is now pain free and who uses the app daily. Read Tina's story below.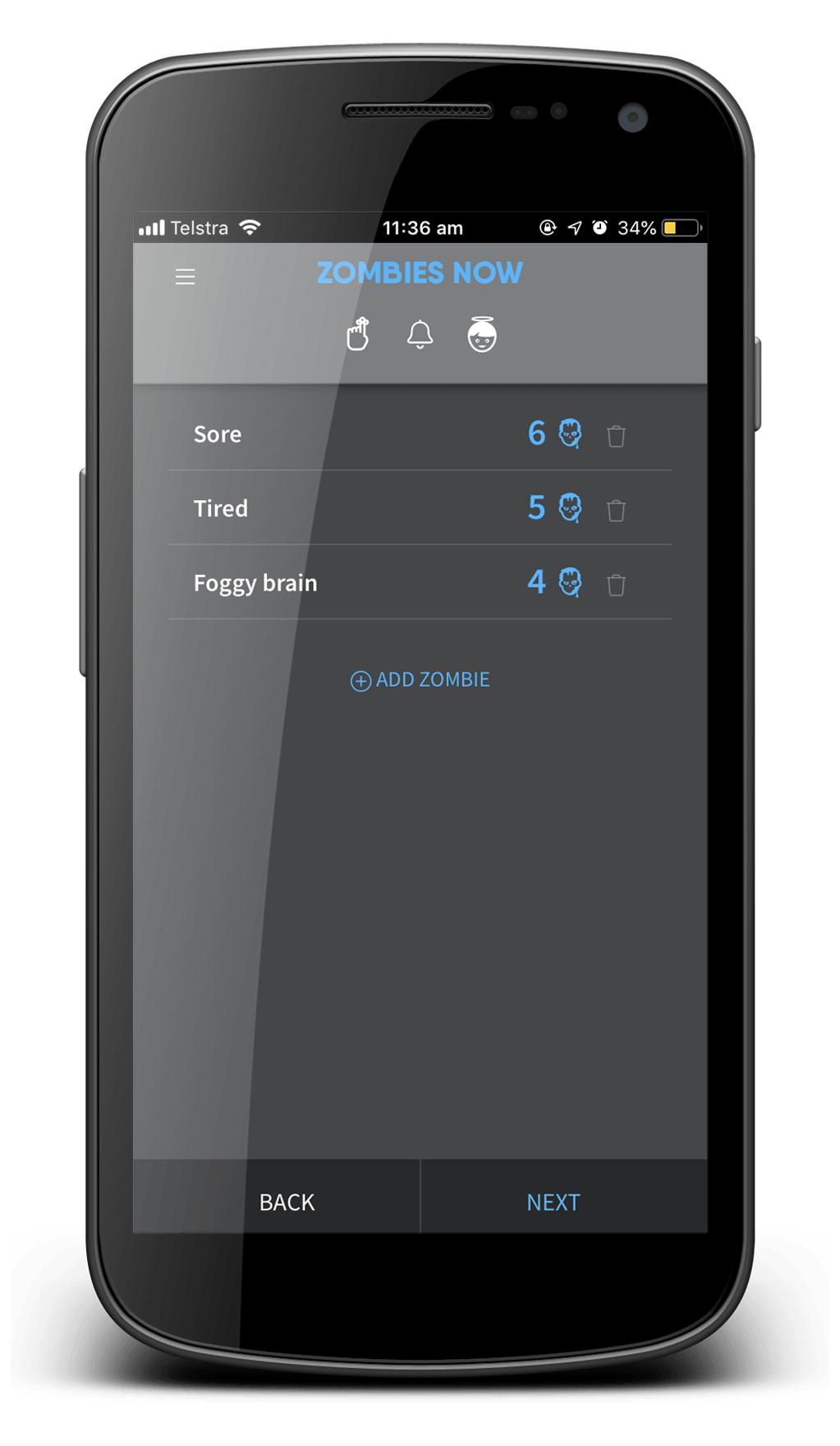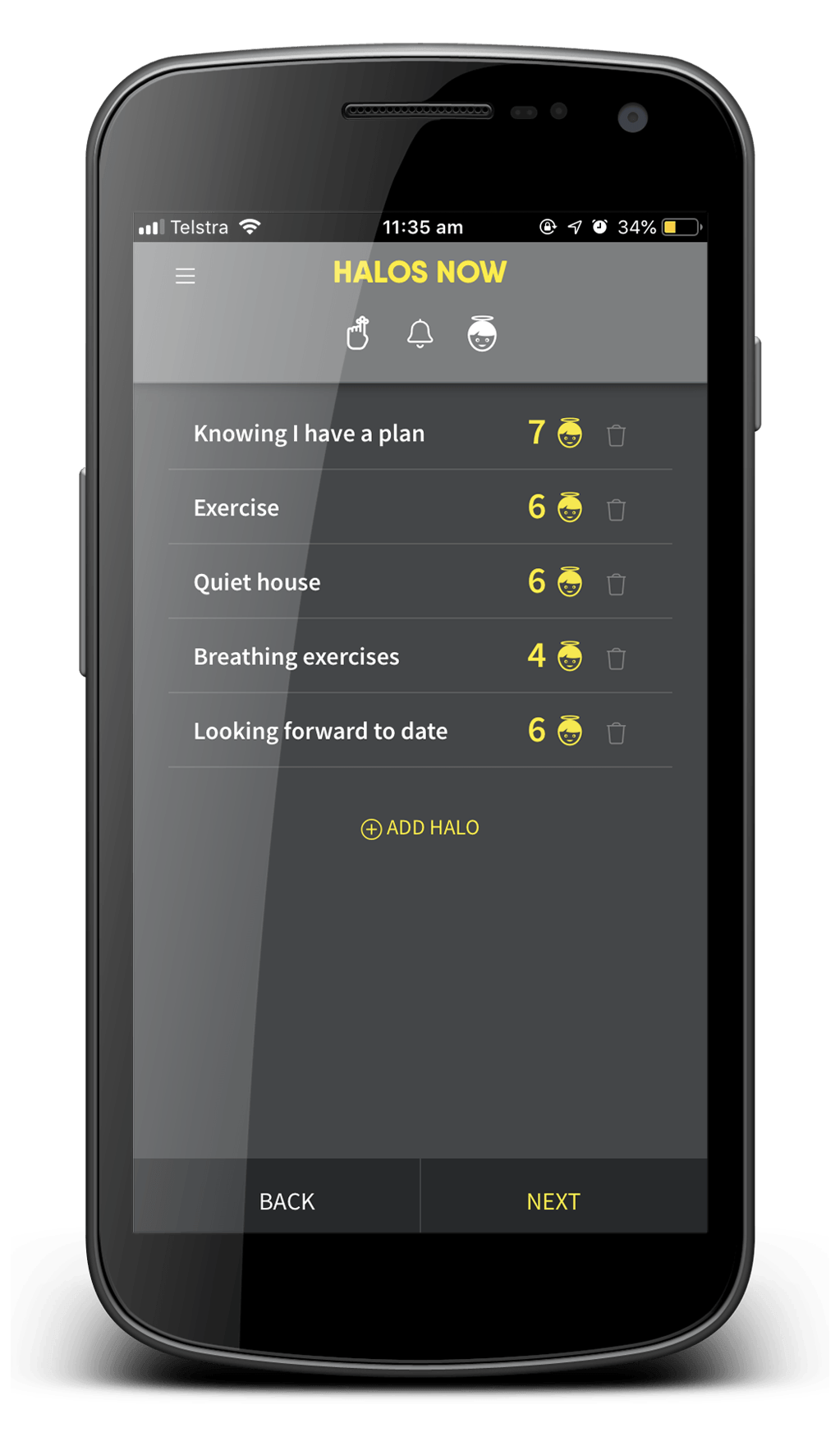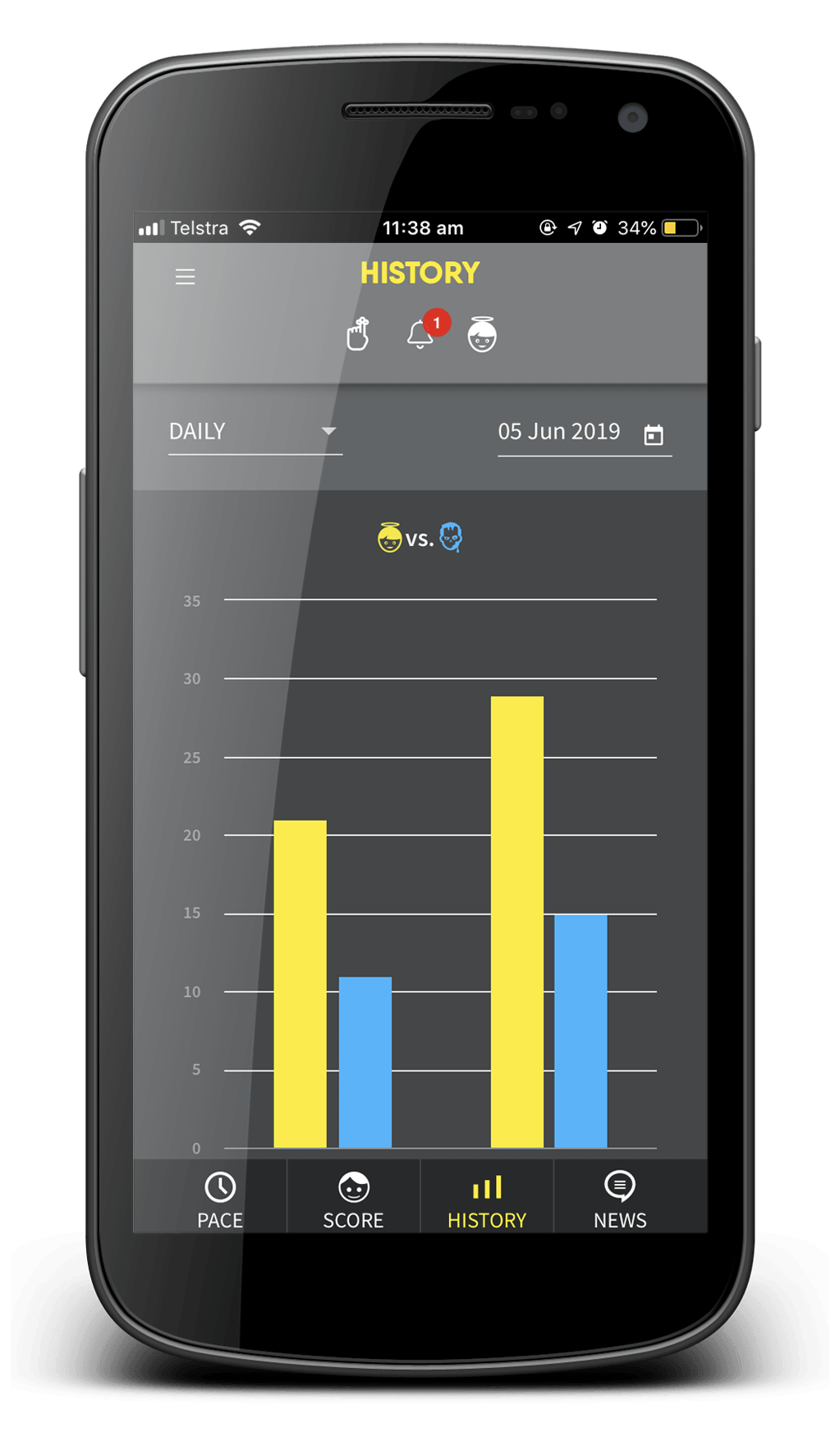 Feedback from general practitioners, pain psychologists and physiotherapists is that Brain Changer is the missing piece of the pain rehabilitation puzzle.
Our users say it's changing their lives…. (scroll down for testimonials)
Set yourself free to be the best and happiest version of yourself.
7 Brain Changer program benefits
Paces your day to reduce and limit flare-ups

Helps identify your triggers for pain

Prompts you to do things that are positive for pain (e.g. smiling, asking for help, listening to music, calling a friend)

Provides you with do-able, frequent positive experiences to stand down your nervous system

Shows when your brain is escalating your status away from safe and prompts you to take action

Tracks your progress over days, weeks and months

Delivers 'brain science bites' to you each morning to help you take daily action
How does it work? 
Step 1 – Plan out your day
When you add structure to an activity you get back control and lower the cognitive load you are under.
You do this using online playing cards, or 'activity cards', which help you pace yourself and build safety into your whole day by overlaying them with 'safety cards'.
By placing a 'safety card' over everything you do you demonstrate to yourself that no matter what you do you are covered, even if you have a long day with challenging work or family activities. The trickier the activity (e.g. sitting on a hard seat, a stressful meeting or commuting) the more cards you can add in 'safety cards' like 'smile big', 'listen to comedy' and 'ask for help'.
Step 2 – Measure your bio-psycho-social environment
Now it's time to score what's happening in your mind, body and environment.
First you list and rate your 'Halos'- these are your positives experiences that are live or you can activate right now.
Then you list and rate your 'Zombies' – these are your negative experiences, including physical discomfort. Why Zombies? Because pain is like a zombie program in your brain, running in the background and impacting what you anticipate and expect.
Step 3 – Review your 'Margin of Safety'
Once you've scored your 'Halos' and 'Zombies' the app shows you if you are on:
a 'green light' with 10+ points of safety than danger
an 'amber light' 1-9 points of safety, or
a 'red lights' when you have more danger than safety
You then either accept the margin or safety or add in more.
We suggest you score in at least three times a day – morning, noon and night – as your brain generally needs three data points to see a trend.
See the 'For Patients' tab for more detail on the HOW to use and WHY you should use this powerful tool.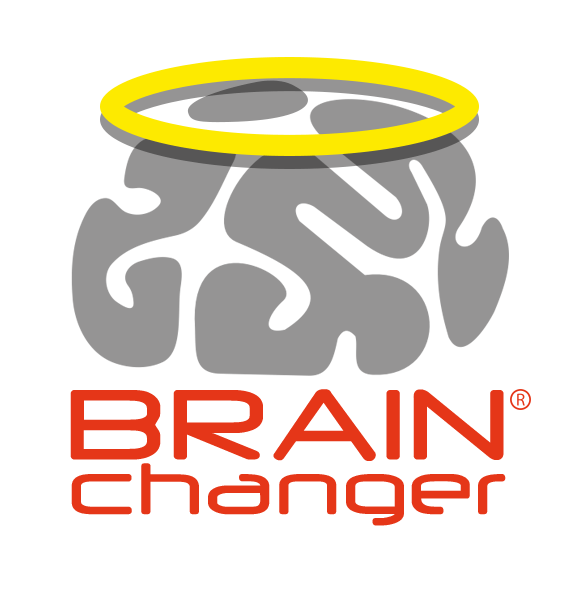 Is Brain Changer right for me?
Get your personalized answer in 30 seconds.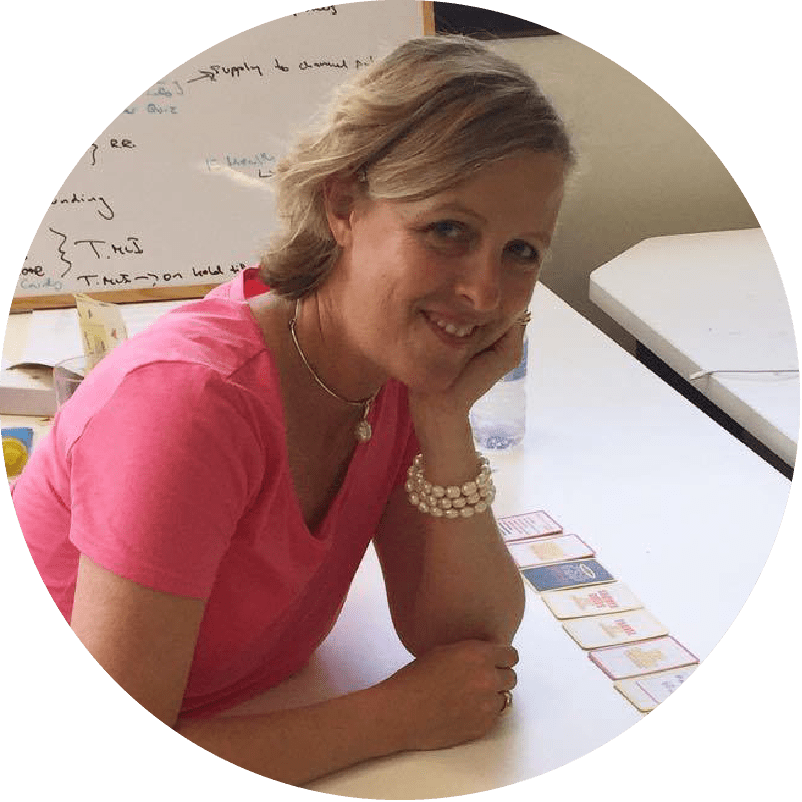 We understand what you're going through – Tina's story
If you have chronic pain, it can feel like there's no end in sight for your suffering. And if you're like me, you might even have been told you could expect to be in pain for the rest of your life.   
I got by for ten years, managing as best I could with medication, exercise programs, injections, massage, and meditation but nothing had a lasting effect – everything I did with my arms and hands was red-hot agony.  It felt like the pain was mysterious and uncontrollable – until I stumbled across the work of Prof Lorimer Moseley and Dr David Butler and their must read book Explain Pain. 
The science made complete sense to me – I'd instinctively felt that my nervous system was wound up tight. Understanding how I'd ended up in chronic pain was the first step – the next was working out what to do about it. 
What I was specifically interested in was exposure therapy, safety signalling and danger identification.  It took about a year of experimenting to put together the first version of Brain Changer, and when I shared it with my health care team (a GP, physiotherapist and a pain psychologist) they told me it was brilliant and that I could help a lot of people. 
What's your goal?
My goal when I started was to fix myself – if I could help some others along the way then that would be a bonus. 
It took me a year of Brain Changer work to retrain my nervous system.  I date my recovery from October 2016 when I worked my first pain-free, 8 hour computer-based work day.  My tool wasn't the sole reason for my recovery – I also took medication, exercised and meditated most days and checked in with my health care team regularly.  I'd tried these strategies over the many years I'd lived with chronic pain and it wasn't until I added in a daily program of exposure, safety signalling and danger identification that I started to improve.  
I still use Brain Changer every day – either using the App or doing the work in my head.  It reminds me to do lots of the good stuff and be accountable for where I focus my energy.  My Brain Changer work has also given me skills for life, for example, knowing how to avoid a new instance of chronic pain after I had to have surgery. And at the other end of the scale, knowing what to do after a massive stack off my mountain bike last year – OUCH!
I'm thrilled when I hear from Brain Changers who say it's changed their lives.  And I'm pleased that something truly innovative has come from my many years of chronic pain and research.
Drop me a line at tina@brainchanger.io if you have any questions.
I hope you're strong with happy hormones!
Tina McIntosh
Founder & Managing Director
Put chronic pain behind you and activate the rest of your life!
Free Brain Changer Code Card – Our Gift for You
Put your recovery front and centre of each day with the Brain Changer Code Card. People tell us they like to carry a copy around in their wallet or stick it on the fridge.  Every 4-6 weeks we'll share another Brain Changer card so you've got some fresh inspiration.
* You can unsubscribe at anytime by clicking on the link in the email. 
Transfer what you've learnt
Brain Changer puts into practice the bio-psycho-social model set out in Australia's Clinical Framework for the Delivery of Health Services.  The Clinical Framework reflects the most contemporary approach to treatment and incorporates recent developments in evidence-based practice.
Brain Changer helps you transfer what you've learnt from pain education so that recovery is back on the cards.
Our users say it's changing their lives…see Jackie and Gabby's testimonials below.
Feedback from GP's, pain psychologists and physiotherapists is that it's the missing piece of the pain rehabilitation puzzle.
Please see below testimonial from Kerrianne Abbott Psychology Services, Canberra.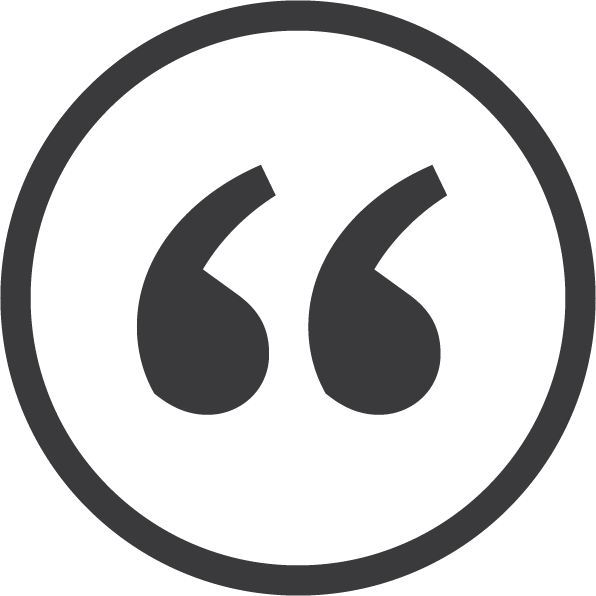 In just over three months of using Brain Changer I am having pain free days. I have increased my activity incredibly, my brain is clearer and I've reduced my medications. I am starting to plan for a full rich life that has options, where I can do whatever I dream!
Gabby
Chronic pain sufferer for 17 years
My chronic pain scores are now 4-5 out of 10 compared to 7-8 out of 10 when I start using Brain Changer. I've cut my opioids medications down by a third since January! I've started having long periods of almost no pain and can recover quickly from flare-ups, which are lower than before. I'm certain now I'm going to become pain free this year and will be off medication in 7 months. That's my plan.
Jackie
Chronic pain sufferer for 3 years
Brain Changer is a truly amazing tool that I have been using with my pain management clients for some 6 months. It has assisted greatly in the application of pain management principles, which some clients struggle to implement into everyday life. The notion of Brain Changer being the 'hand-rail' for people to use as they regain control over their pain is one of the key features. There is also a huge focus on the importance of safety, confidence and repetition, which is what the brain needs to reprogram itself from chronic pain. 
Kerrianne Abbott
Kerrianne Abbott Psychology Services
Canberra, Australia
Brain Changer was developed by Tina McIntosh, a chronic pain sufferer who is now pain free.  Tina developed Brain Changer in conjunction with physiotherapists and psychologists who specialise in pain management.
To find out more about the app and the science behind Brain Changer watch the VIDEO or email tina@brainchanger.io