About Brain changer
We know about pain recovery, because we've been there too
The Story Behind Brain Changer
If you have chronic pain, it can feel like there's no end in sight for your suffering.
I got by for ten years, managing as best I could with medication, exercise programs, injections, massage, and meditation but nothing had a lasting effect – everything I did with my arms and hands was red-hot agony. It felt like the pain was mysterious and uncontrollable – until I stumbled across the work of Prof Lorimer Moseley and Dr David Butler and their must read book Explain Pain.
The science made complete sense to me – I'd instinctively felt that my nervous system was wound up tight. Understanding how I'd ended up in chronic pain was the first step – the next was working out what to do about it.
What I was specifically interested in was exposure therapy, safety signaling and danger identification. It took about a year of experimenting to put together the first version of Brain Changer, and when I shared it with my health care team (a GP, physiotherapist and a pain psychologist) they told me it was brilliant and that I could help a lot of people.
My goal when I started was to fix myself – if I could help some others along the way then that would be a bonus.
Patient-Driven Innovation
It took me a year of Brain Changer work to retrain my nervous system. I date my recovery from October 2016 when I worked my first pain-free, 8 hour computer-based work day. My tool wasn't the sole reason for my recovery – I also took medication, exercised and meditated most days and checked in with my health care team regularly. I'd tried these strategies over the many years I'd lived with chronic pain and it wasn't until I added in a daily program of exposure, safety signaling and danger identification that I started to improve.

I still use Brain Changer every day – either using the App or doing the work in my head. It reminds me to do lots of the good stuff and be accountable for where I focus my energy. My Brain Changer work has also given me skills for life, for example, knowing how to avoid a new instance of chronic pain after I had to have surgery. And at the other end of the scale, knowing what to do after a massive fall off my mountain bike last year – OUCH!

I'm thrilled when I hear from Brain Changers who say it's changed their lives. And I'm pleased that something truly innovative has come from my many years of chronic pain and research.

Drop me a line at tina@brainchanger.io if you have any questions.

I hope you're strong with happy hormones!



Tina McIntosh

Managing Director and Co-founder
Meet the Team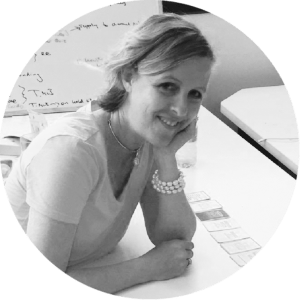 Tina McIntosh
Managing Director and Co-founder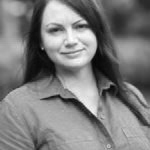 Lissanthea Taylor
Clinical Director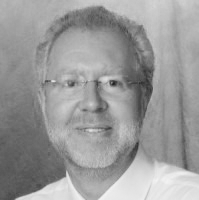 Prof. Tim Hirst
Chairman and Advisor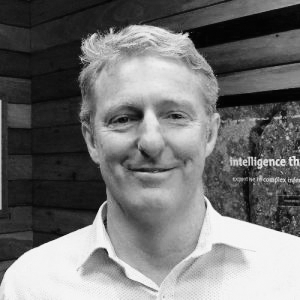 Andrew Cleary
Chief Technology Officer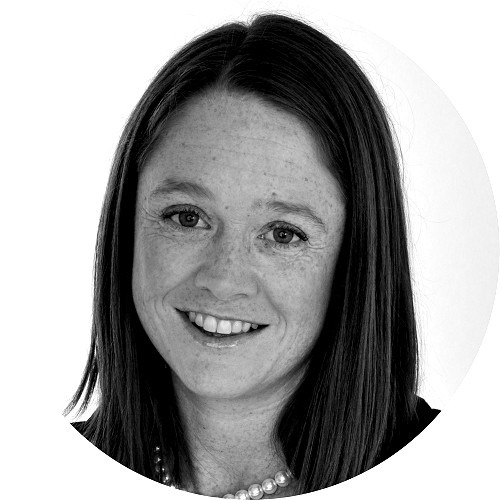 Alison Sim
Coach
Dr. Kal Fried
Medical Advisor
Frequently Asked Questions
Can I really recover from chronic pain?
read more
A modern, scientific understanding of pain says "yes" and the many people that have recovered to full and active lives are a testament to that.

Recovery is different to management of pain.

Management requires learning to live and work around pain.

Managing pain keeps you always fearful and looking out for things that you can't do.

A science-based approach to recovery means finding ways to do challenging activities to enable positive adaptations and increase your capacity for activity.

Recovery is the outcome of you engaging fully in a personalised system of self-management of body, mind and social factors.
How do you define recovery from chronic pain?
read more
You get to define what recovery means for you, but it usually sounds like:

"pain no longer interrupts my life"

"I am able to get all the things done that I want to, without pain getting in the way"

"I don't often have symptoms, but when I do, I have good knowledge of how to deal with them"

"I have more days when I don't even think about pain, than days when I do"

"If I do have pain, it no longer worries me, or stops me doing what matters to me"

"I know I can push myself a bit, and see what I can do, without being worried about pain"

Recovery, like pain itself, is individual and subjective.

There is no test for recovery, it's up to you to make the declaration that you're living the life you want, free from the symptoms that worry you.
What happens if I still have pain at the end of the program?
read more
You use the skills you've learned in the program, and keep practicing!

If you've had pain for a long time, it's become deeply embedded in your life.

Pain becomes an everyday companion, and dictates how you live your life.

Getting your protective systems to stand down and desensitise so you can get back to life and living will probably take more than the 12 weeks of the program.

In the 12 weeks with Brain Changer, you'll take the first steps and build your skills to keep going when the program is over.
How can you be so sure that my pain is not caused by serious injury?
read more
Pain that persists is just as real as a broken bone or a torn muscle.

All pain is the same (and as you'll learn in the program, it's a bit weird too!)

The only difference is whether the wonderful process of healing has had time to do it's thing.

After 6-12 weeks, healing is finished, but pain can easily persist.

Modern medicine is very good at finding conditions that are a danger to your health.

These are the things you worry about, and so do we.

A tiny percentage of pain conditions are caused by "red flags" such as fractures, cancer, infections and other nasties.

We'll make sure you're checked out for those.

For 99% of people pain that persists is caused by neurological adaptations, deconditioning and life factors. That's what Brain Changer helps you with.
Sounds good, but how much does it cost?
read more
The 12 week program for individuals costs 1/2 to 1/3 of the cost of an in-person multidisciplinary pain management program, and is much easier to access.

That's for 18 sessions with a qualified coach, education and self-learning through the app and a support community around you.

We have a payment plan and we have approvals in place for worker's compensation insurance. Send us an email for full details.
Do you offer any scholarships or free places in the course?
read more
We have thought long and hard about this, because we know it's hard to pay for another service when pain has already cost you so much.

We've learned over time that people that don't pay, don't participate.

This might change in future, but for now, we're not offering complimentary passes.
Why is the course 12 weeks?
read more
12 weeks might sound like a long time to commit to a program, but this is a commitment to your long-term wellbeing and health.

We're used to wanting results immediately, but with a condition like persisting pain, you've adapted into the problem, and you'll need to adapt out of it.

12 weeks gives you time to learn, practice, troubleshoot and adapt to new experiences as you recover your physical capacity and decrease your sensitivity.
What do I have to do in the program?
read more
It's a bit like personal training - you can pay the money but if you don't do the pushups, you won't see change.

The foundations of the course are learning about pain, applying the learning to movement and activity, making challenges safe and dismantling the dangers in your life.

There's a whole spectrum of possible activities and techniques that you might find useful for self management.

They fit in around the core components of the course, and should be fun and personally interesting to you.

While we have a standard syllabus and flow of lessons, much of this program involves you re-engaging with your life and re-building your abilities to live your life well.
Who are the coaches?
read more
Brain Changer Coaches are upskilled registered health professionals passionate about helping people in pain.

Our coaches often keep their clinical jobs while they work with Brain Changer - so they have a balance between in-person and virtual care.

Your coach has an in-depth knowledge of pain, enhanced communication skills and a commitment to helping you get back in control of your life.